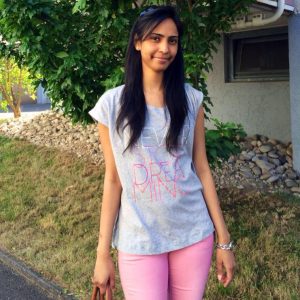 Hi Viewers, I'm Harika Kandibanda, Indian national living in Stuttgart, Germany since couple of years. I've graduated in Business Management and Engineered in Electronics & Communications from University but I was an Artist from mind since my childhood.
I've been always fascinated about Arts and Crafts and spent all of my free time in doing some art works during my college days. In the beginning days, I used to mimic many famous art works and forms and then slowly realized the pleasure of bringing out my own creative ideas and thoughts existing deep in mind. There I started with Acrylic and Oil Paintings, Henna Tattooing, Paper Quilling, Handmade Designing and also creating Personalized Gifts, Name Plates, Interior decoration pieces and other Art forms.
Presently, I'm looking forward to establish myself as a professional full-time multi skilled Artist. You can anytime reach me through this Site which is frequently monitored and updated by me. You can also leave your Feedback or comments in the below Reply section, which will directly reach me…
Please take some time to look over my Facebook Page. If you like my work, please Like, Share from the additional Links provided in the bottom footer of this site. You can also meet me in the Art Exhibitions, which are published in my Upcoming Events page.
Thank you once again for visiting my Site…