This page showcase my piece of work depicting Acrylic, Watercolor and Oil paint skills along with my other gifted art and decoration ideas.This page is a conglomeration of all my other art skills keeping apart Henna Tattooing and Paper Art.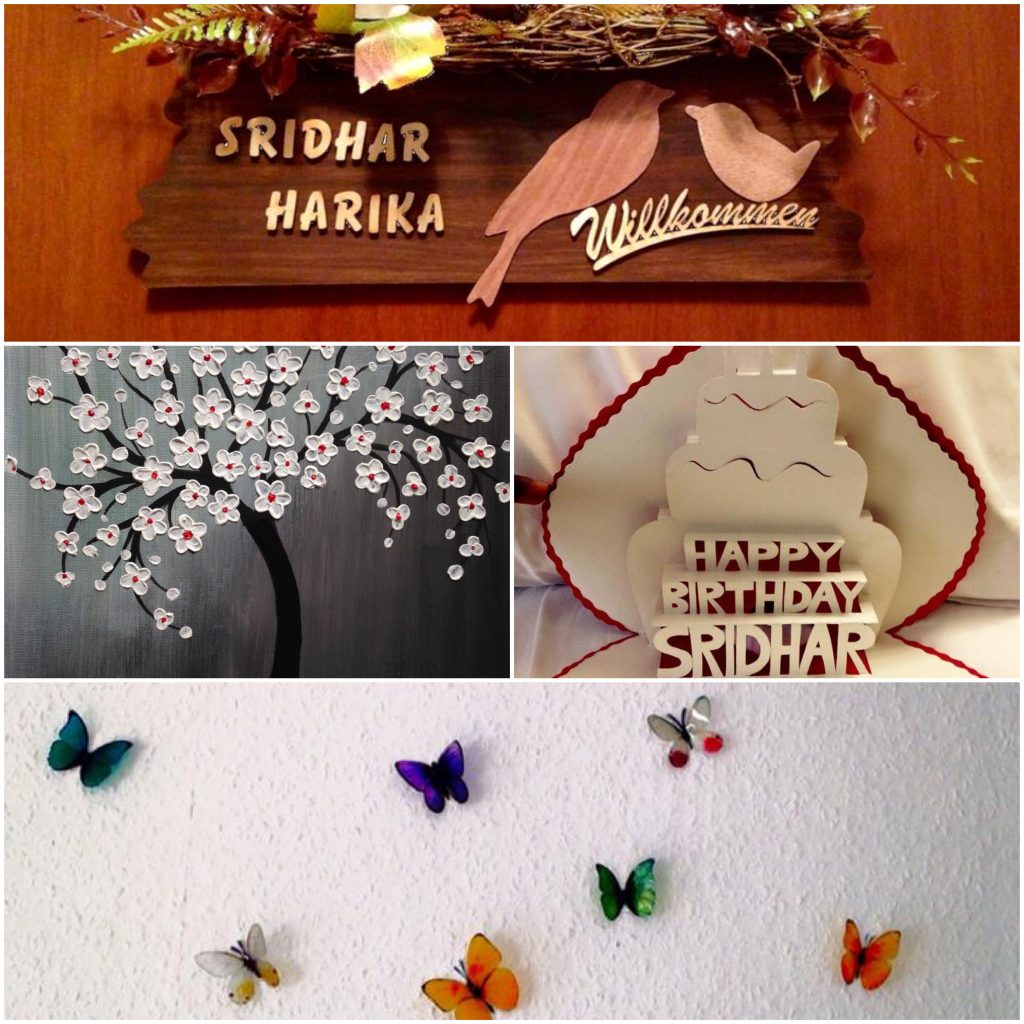 This page consists of my ideas or work in Painting, Clay moulding or shapes designing, Name plate or any wall mount designing, Interior decorating, showpiece making and personalized gifts designing for festivals or any special occasions/moments.
This is possible for me only because of my belief in words, that "Creativity is making the Simple, awesomely Simple"!!
Art & Crafts Gallery: